In Home Care for Elderly and Seniors in Huntington Beach CA
A-1 Home Care, the industry-leading caregiver agency in Huntington Beach, specializes in diverse in home care for the elderly, seniors, and terminally ill. The caregiving agency of choice in Orange County and Los Angeles, A-1 Home Care provides caregiving services for those in need of assistance with hygiene, meal preparation, medication supervision, companionship, health care, and much more. Services include: In Home Care, Respite Care, Alzheimer and Dementia Care, Hospice Care, Post Surgery Care, Special Needs Care, Respite Care, After Surgery Care, Child Care, 24 Hour Care, Assistance for People with Disability, Handicap, Developmental-challenge, and Terminal Illness.

Our professional Live In Caregivers are multi-lingual, compassionate and certified. They are CPR-certified, First-Aid trained and are equipped with Malpractice Liability insurance and validated references to ensure nothing but the highest standards in safety.

At A-1 Home Care, each live-in caregiver on staff can provide lasting, round-the-clock assistance to all our beloved clients and family caregivers. Our constant 24 hour home care services are offered any time for any given situation, whether it's for part-time, full-time, hourly, post-op, live in care or overnight care - 24 hours a day, seven days a week.

Our quality Elderly Home Care services are meant to serve you while saving you money. We believe in establishing a nurturing and healthy environment for our clients and building a lasting companionship for years to come. Many of our longstanding clients come from the esteemed Huntington Beach Landmark Retirement Communities, a golden staple of the city of Huntington Beach.
About A-1 Home Care Agency
With over 20 years of experience, A-1 Home Care - Caregiver Agency continues to successfully accommodate our diverse customers with the utmost respect and ceaseless dedication since the company opened in 1991. Each senior caregiver on staff is proud to serve customers from all backgrounds. We have been serving the communities of Huntington Beach, Sunset Beach, Long Beach, Los Alamitos, Cypress and others in Orange County and Los Angeles County.
For a free In-Home Assessment, please call us at (949)650-3800. Let us provide you with the care and support you deserve.
Why Choose A-1 Home Care?
State Licensed, Bonded and Insured Non-Medical Home Care Agency
Available 24 Hours Day, 7 Days A Week
Even on Holidays, Care Coordinators are available to assist your family
Free At Home Assessments
Case Managers available to meet with your family and assess your loved one's needs.
Caregivers are Carefully Screened and Matched to Clients
We match Caregivers' skills, experience and personality to each client to ensure the comfort of your loved one

Our Care Providers ensure you have peace of mind knowing your loved one is safe, happy and healthy
Service Provider for Aid and Attendance Pension Benefit Program for US Veterans
War Time Veterans and their spouses may be eligible for up to $26,632 per year for Home Care Services
Approved Vendor for Regional Center
Able to provide Respite Care and Home Care Services for children and adults with Special Needs

Care Providers who understand how to help your family
In Business Since 1991, with over 28 Years of Professional Experience
Easy Steps to Start Service
Care Plan and schedule arranged over the phone. We can provide same or next day service.
Customized Care Plans and Personalized Schedules
Part Time Hourly Or 24 Hour Live In Services. Flexible Schedule based on your needs
Memberships and Credentials
National Association for Home Care & Hospice (NAHC), Home Care Association of America (HCAOA), American Care Management Association, American Board of Home Care
Long Term Care Insurance (LTCI) Approved
Able to guarantee timely reimbursement from insurance company

We provide all information to LTCI including Care Notes and Invoices
Approved Vendor for Worker's Compensation Companies
Having assistance while you recover from a work place injury can speed the healing process

Ask your representative if you qualify for services
Latest Blog Posts
In-Home Caregiving Options Include Live-In Care in Huntington Beach
September 1, 2018
Would your loved one benefit from the leading home care services available in Southern California today that are available for as long as needed? At A-1 Home Care in Laguna Beach, our specialized caregivers...
Caregiver Awards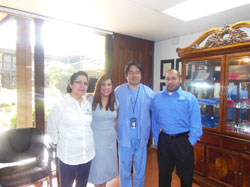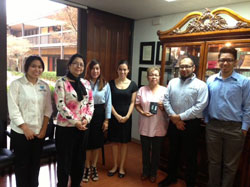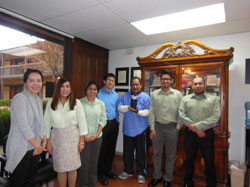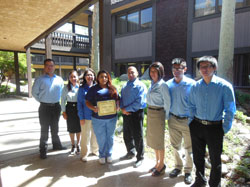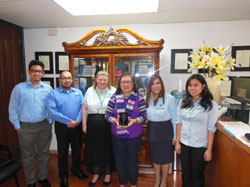 Office Gatherings